---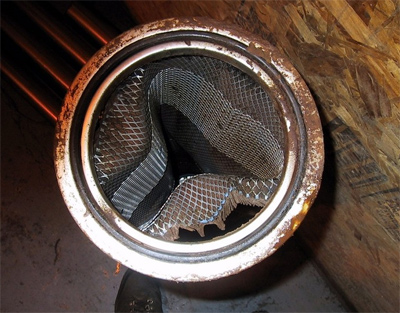 Use Advanced Industrial Products and avoid situations that are shown below.

One OEM filter was not compatible with synthetic compressor fluids, the sock swelled and split allowing oil carry over. With enough oil carry over and heat you have all the requirements for a explosion and fire.

We strive to provide to the customer the best value with our filters and oil separators.
High quality with low prices.We buy in most cases the same places as the OEM except we cut out two or three lines of distribution.
Where we find OEM does not meet standard we improve on the product by providing a better fit.